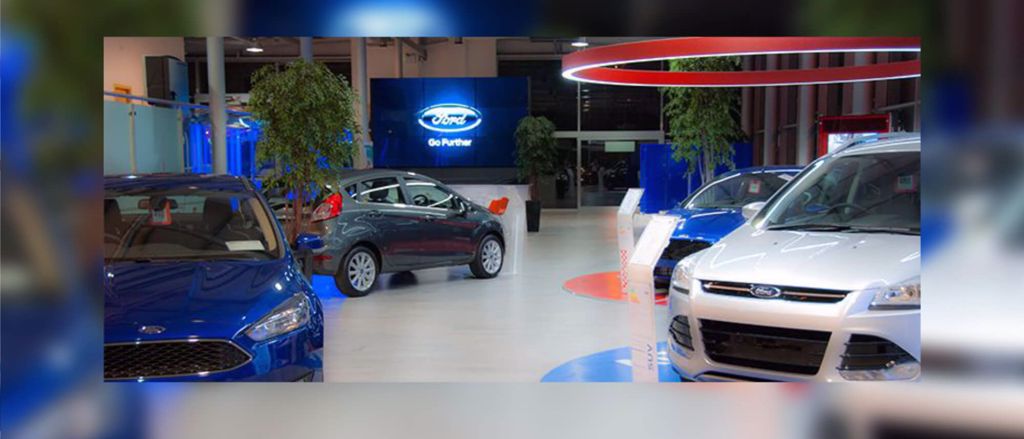 FordStore
It is our pleasure to introduce our brand new flagship FordStore to the people of Cork. CAB Ford in Ballintemple is one of a select number of Ford dealerships across Europe to be appointed a FordStore location, which offers the most in-depth, immersive and technologically advanced automotive showroom experience.
What is a FordStore?


FordStore provides a brand new environment for customers to discover more about the Ford range of products and services. Divided into a series of easy-to-navigate zones, FordStore transforms the retail journey into a compelling brand experience. It delivers an interactive customer experience using intelligent digital solutions to showcase technologies and product attributes in an interacting, engaging way.
The FordStore Experience


The FordStore experience marks a new horizon for automotive retail providing an extended experience that's innovative, personalised and intuitive. Our dealership has been completely refurbished and re-fitted to give a brand new environment for our customers to discover more about our Ford range of products and services.

The new Ford vehicle range is available to view and test drive as you would expect, grouped within relevant "family" displays to make it easier to oversee and compare models, and new product areas have also been introduced as part of the FordStore experience.

Two new headline vehicle displays have been implemented within the showroom complete with a spotlight-style halo light and flooring.

These have been designed to showcase particular vehicles within the FordStore line-up including ST models and exclusive to FordStores, the Mustang, Focus RS and Vignale range, including the Mondeo Vignale and S-MAX Vignale.
Ford Vignale
Providing the very highest levels of quality and craftsmanship, the exclusive new Vignale brand is only available through FordStores.
A brand new Vignale lounge, a premium area that embodies exclusivity, has been introduced where customers can experience the new Vignale brand and personalised service at their leisure. The Ford Vignale brings together award-winning design with a unique-ownership experience and will be available on selected models including the new Ford Mondeo Vignale, Ford S-MAX Vignale, Ford Edge and soon the Ford Fiesta Vignale.
Discover more about the Vignale range at CAB Motors in Ballintemple
Email or Call Me Book Appointment Book a Test Drive
Ford Mustang
One of the key features of FordStore is that you can only view and buy the all new Ford Mustang from these exclusive flagship stores.
Our FordStore is home to the new Ford Mustang, which you can discover more about using the variety of technology available inside to customers.
Discover the Mustang at CAB Motors