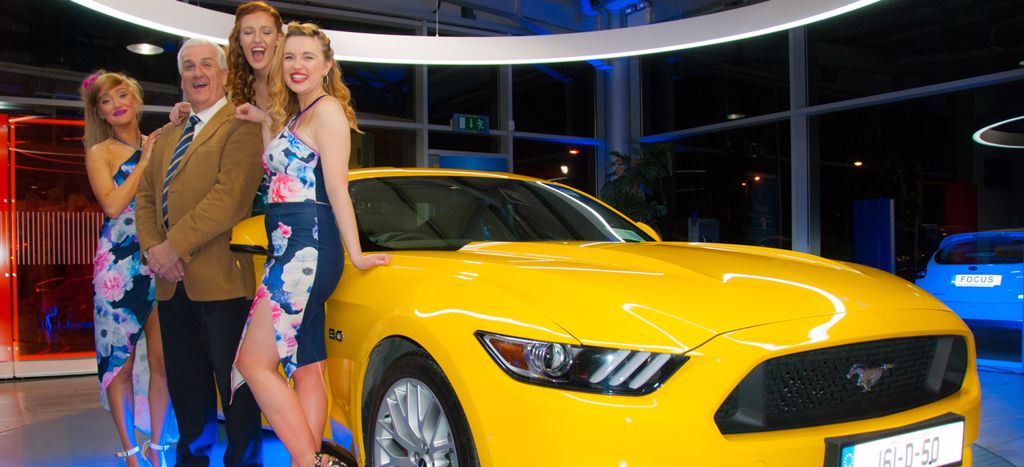 Mustang has arrived in Ireland and is on display at CAB motor Company
The Ford Mustang at CAB
The first Ford Mustang has arrived in Cork
Iconic, powerful and dynamic – just a few words to describe the all new Ford Mustang and its just arrived at CAB Motor Company in Cork.
For the first time the Mustang comes in right hand drive and 2016 will see the first on Irish roads. Its available as a Fastback or Convertible with a choice of 2.3-litre 312bhp EcoBoost or 5.0-litre 415bhp V8 engines.
It is our pleasure to introduce our brand new flagship FordStore to the people of Cork. CAB Ford is one of a select number of Ford dealerships across Europe to be appointed a FordStore location and is the first in Ireland, which offers the most in-depth, immersive and technologically advanced automotive showroom experience.
Only FordStore's are permitted to display and sell the Mustang, Vignale, Focus RS and Ford Edge SUV ranges.
We had a great party on the night, with assistance from Ford Ireland and with entertainment from band Groove Collective, who delivered a top notch performance, further entertainment was provided by Spotlight Events.
For more information on the Ford Mustang, contact Pat Harte at CAB Motor Company on 021-4260900 or 087-6366164.
Dealer News