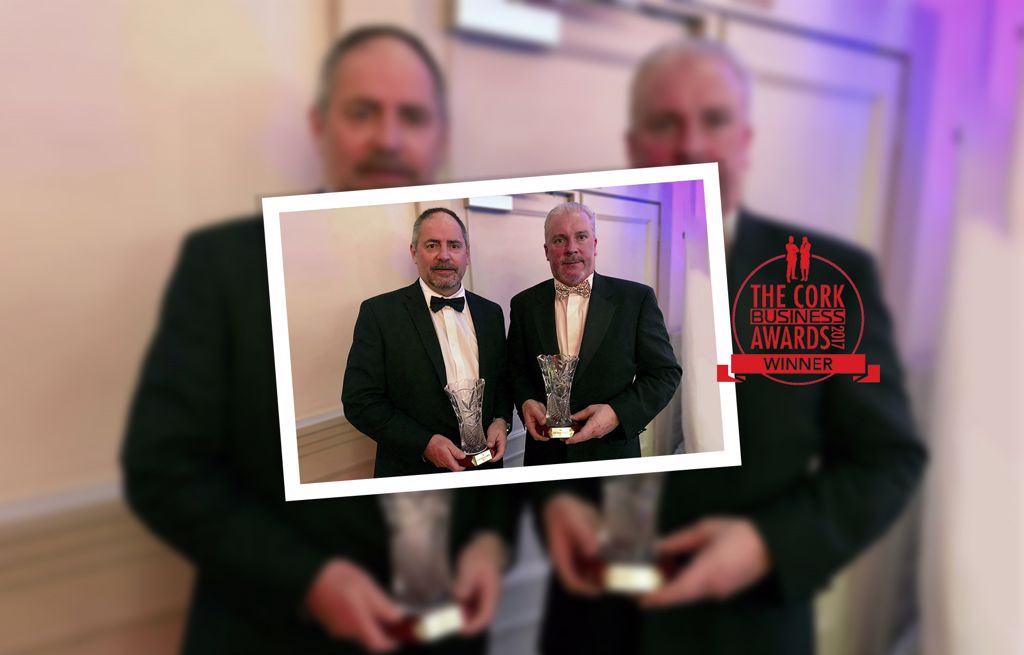 CAB Wins Cork Business of the Year Award 2017
Best Motor Dealer in Cork
CAB Wins Cork Business of the Year Award
The Cork Business of the Year Award 2017 took place on Saturday November 4th at The Convention Centre of The Clayton Hotel Silver Springs when a record and capacity audience of 535 Guests joined the Comperes for the event PJ Coogan and Brenda Dennehy of The Opinion Line on 96FM. It was an amazing evening of awards, entertainment, dinner and the Guest Speaker, broadcaster and former Government Minister Ivan Yates engaged with the audience in a wide ranging speech about his own business life and his views on where Cork should be focusing on for the future.
CAB was delighted to be in attendance and nominated for Cork Motor Dealer of the year 2017. When it was announced that CAB had won its category we were delighted to accept. John Wilkins (left), our general manager accepted the award on behalf of CAB, also pictured is Ciarán McMahon, Managing Director of Ford Ireland, who also accepted an award for Ford Celebrating 100 years in Cork.
This award is the most recent accomplishment in what has been a great year for CAB. Earlier in the year they won the coveted SIMI Dealer of the Year Award for 2017 which is the highest accolade given within the Motor Trade in Ireland.
Email or Call Me BackBook a Test DriveBook an AppointmentBook a ServiceValue My Vehicle
Dealer News