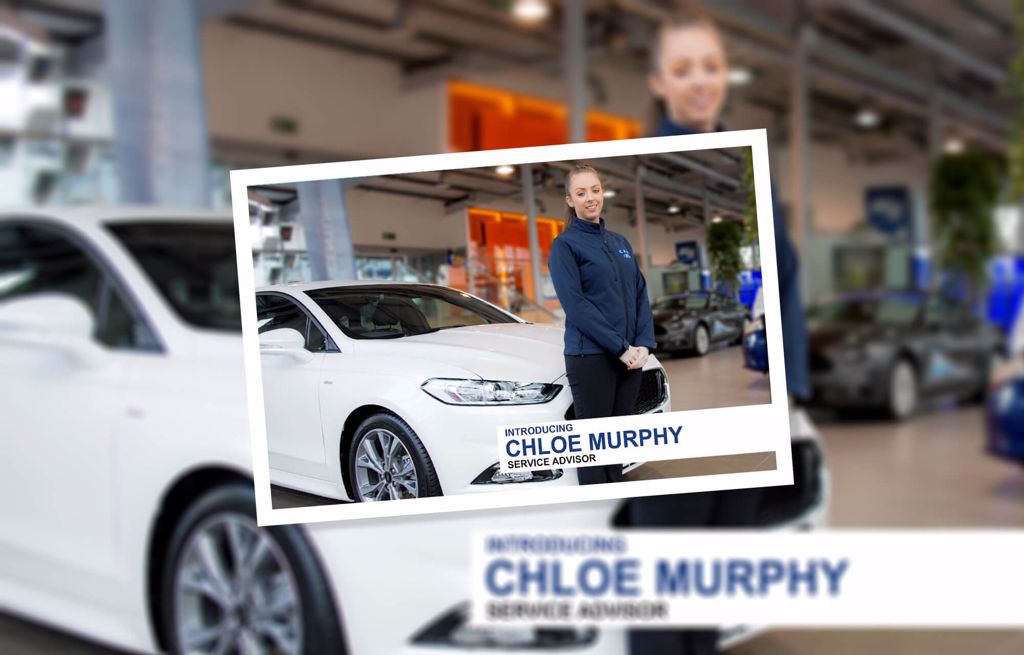 Chloe Murphy - Our newest member of staff
New Service Advisor
Introducing Chloe Murphy who has joined the CAB Team as a Service Adviser.
Chloe is a Skydiving, Horse Riding, Travel Enthusiast as well as a Cork native from Tower near Blarney and brings over 5 years of motoring experience.
"We are delighted to welcome Chloe and have no doubt she will fit right in and help us grow our business" - Conor Cavanagh, Dealer Principal.
Staff at CAB are of the highest quality, be it sales staff, reception personnel, motor technicians, finance managers etc. As an organisation CAB see our staff to be our greatest asset and this philosophy has resulted in exceptional levels of service throughout all our departments.

#CABmotors #CABford #Newappoitments #Newstaff #FordIreland #Vignale
Email or Call Me BackBook a Test DriveBook an AppointmentBook a ServiceValue My Vehicle
Dealer News