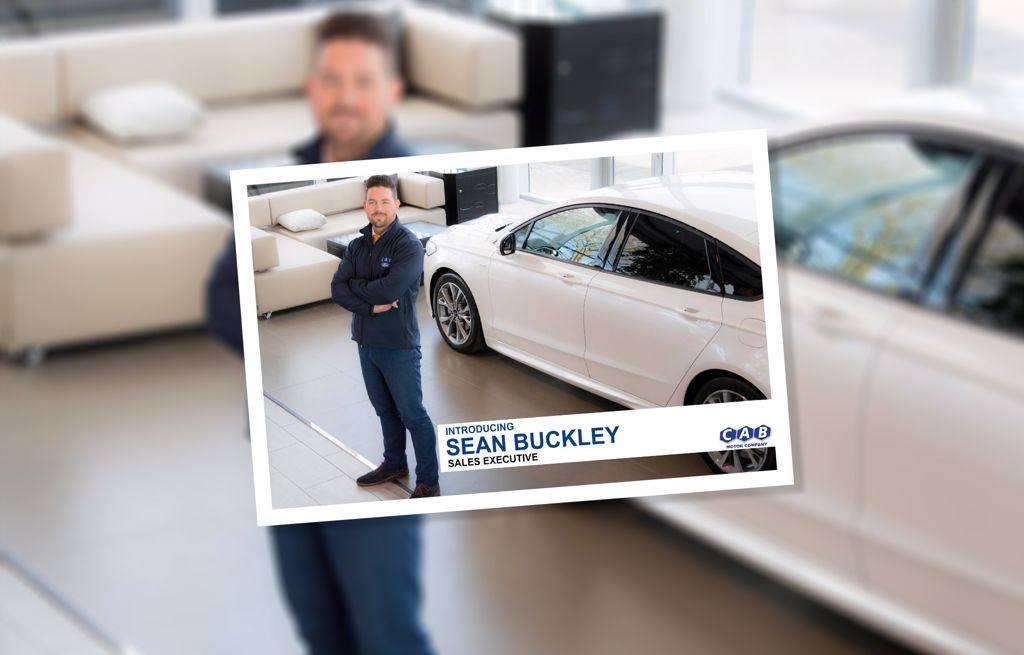 New member of the Sales Team - Introducing Séan Buckley
This week, we welcome a new member of staff. Introducing Séan Buckley who has just joined us as a Car Sales Executive.

A Glanmire native, Sean has a wealth of motor trade experience across multiple brands, is an all Ireland championship medal winner and avid fitness aficionado.

"We are delighted to welcome Séan and have no doubt he will fit right in and help us grow our business" - Conor Cavanagh, Dealer Principal.
#CABmotors #CABford #Newappoitments #Newstaff #FordIreland #Vignale — at CAB Motor Group.
Email or Call Me BackBook a Test DriveBook an AppointmentBook a ServiceValue My Vehicle
Dealer News