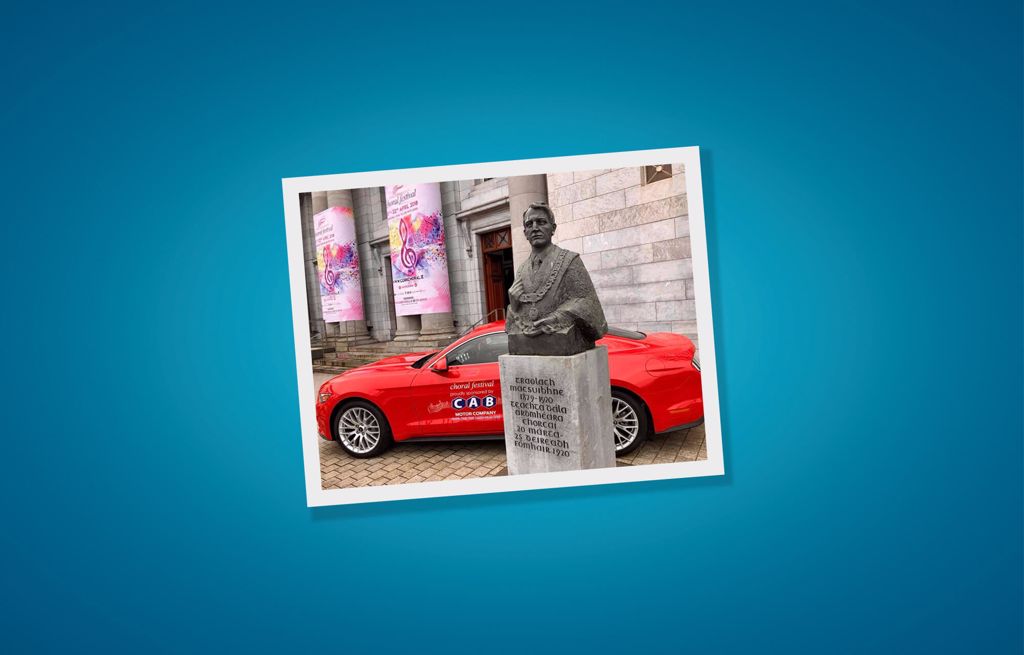 CAB supports Cork International Choral Festival
CAB Motor Company is delighted to team up with this years Cork International Choral Festival as a title sponsor.
Each year some of the finest amateur international choirs are selected to compete for the prestigious Fleischmann International Trophy at the Cork International Choral Festival. The selected choirs also participate in a wide range of Festival events, which include Fringe concerts, taking part in our Church Interchange programme across Cork city and county. Also informal Public Performances which see choirs popping up throughout Cork in new and unexpected locations throughout the duration of the festival. The presence of these choirs from throughout the world gives audiences and Irish choirs alike the unique opportunity of hearing a diverse range of concerts and repertoire performed.
As well as choirs from overseas, the Festival annually features up to 100 adult, youth and school choirs who participate in national competitions. Overall the festival attracts some 5,000 participants. The festival continues to ensure that choral music, representative of many historical and cultural traditions, is brought to the people of Cork and the many visitors who we are delighted to welcome to the city.
CAB is delighted to team up with the Cork International Choral Festival to support this great event. We also have our Race Red Ford Mustang on display proudly wearing CAB and Cork Choral livery.
The Cork International Choral Festival runs from 18th - 22nd April.
Dealer News