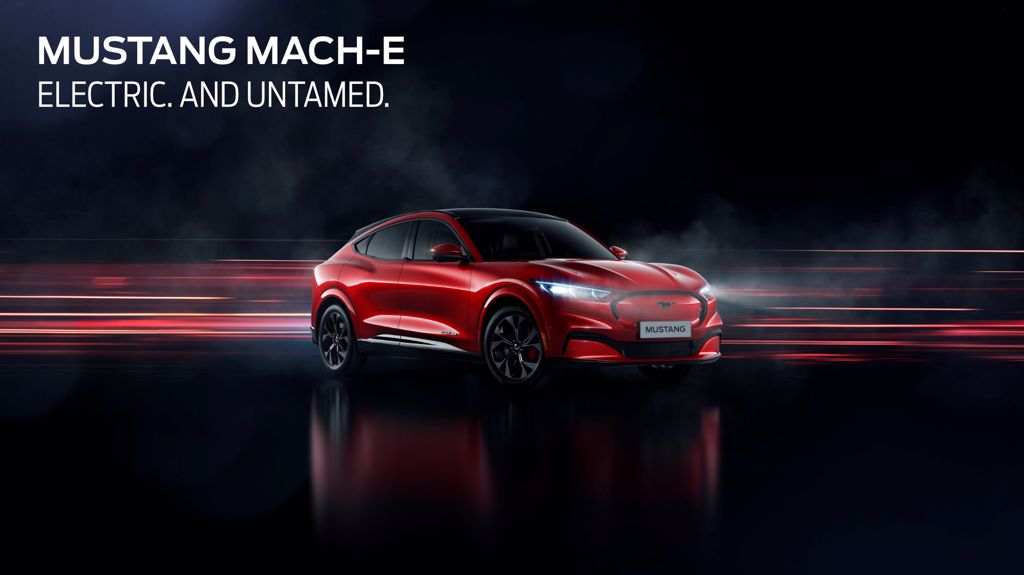 THIS NEW BREED OF MUSTANG IS ELECTRIC
Features
AWD CAPABILITY

Advanced electric dual-motor AWD raises the game. An electric motor on the front and rear axle enhances performance and helps you tackle more challenging driving conditions.‡‡

ROOM TO MOVE

A spacious interior, with plenty of room to get comfortable, lets everyone enjoy the open road.

READY TO LOAD

Whether packing for an adventure or packing in the shopping, practical loadspace in both the rear and front of the vehicle gives you versatile storage for all kinds of trips.

POWER UP AT HOME

Save time and money when you leave fuel behind. Charging your vehicle at home means you can start each day with up to 600 km of electric range, meaning most of your journeys will be covered.

CONVENIENT ON THE ROAD

Mustang Mach-E will have DC high-power charging capability - that means you'll be able to recharge 119 km of range in just 10 minutes at a high-power charging station.
---
Gallery